For more than 70 years, Arai has been obsessed with safety. The company's founder, Hirotake Arai, was a hat maker, but also a driving enthusiast.
In the 1950s there were no helmet manufacturers in Japan and, as Japan was a closed market, it was very difficult to get a proper safety helmet. With no legal regulations and no helmet manufacturers, after a few crashes Hirotake Arai knew he wanted a good helmet for his own safety and that of his friends. This was the beginning of Arai as a helmet manufacturing company.
He set about developing his own standards and testing equipment. As a hat manufacturer, he knew that people have different head shapes and sizes, so it was necessary to develop a range of helmets to fit the perfect fit.
Hirotake Arai's intention was not to start a commercial business, but to create helmets that would be able to protect his fellow riders. This is the drive that continues to exist in the Arai company to this day.
Translated with www.DeepL.com/Translator (free version)
The origins of Arai
Hirotake Arai, the founder of Arai Helmet Limited, was born in Tokyo in 1905 as the eldest son of Yuichiroh Arai, who manufactured hats for government offices and authorities. In 1937, Hirotake established the factory in Ohmiya City, Saitama, and started a helmet manufacturing business.
Under the acronym H.A, his initials, he first began distributing protective helmets for construction and the like. He used one of these helmets to get around on his motorcycle and soon began distributing helmets designed for that purpose, after receiving the Japanese Industrial Standards License.
With a market still to be explored in the Land of the Rising Sun and growing demand for their products, Hirotake began building helmets. They soon made it clear that craftsmanship, attention to detail and precision workmanship were going to be a standard to work by. And since then, Arai has been associated with just that: quality.
Expansion around the world
Hirotake Arai's eldest son, Michio, had spent a few years in the United States, and soon realized the importance of bringing his products to other markets, such as the American market, where other brands dominated the sector. Hirotake had to open its brand to the world if it wanted to continue growing, and the United States had a strong tradition of motor racing. 
With the entry of the Japanese brand in the North American market, Arai set out to conquer the world with a very clear idea: safety above all else. The landing in Europe was the next step, and with the philosophy that accompanied the brand, it marked a clear path in terms of the standards to be met, the importance of the manufacturing process and quality control.
Arai's helmets are still handmade, with the utmost attention to detail in every helmet produced. Its employees follow a methodical and totally handcrafted process that allows the brand to continue to offer the best quality. Arai was awarded as the best brand by the "J. D. Power and Associates Motorcycle Helmet Satisfaction" studies from 1999 to 2011, in thirteen consecutive annual polls.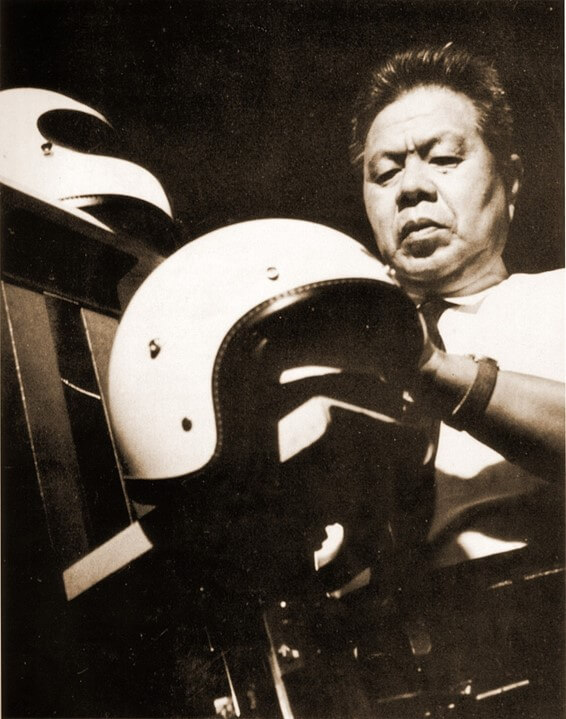 Hirotake Arai